Home
---
Latest Game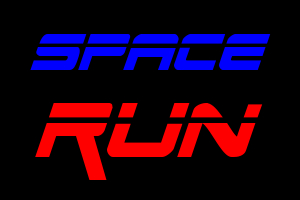 Space Run
An arcade style space shoot'em up.
News
30/06/15: A New Game?
DeathsbreedGames is currently working on creating a new game called Balance Restored. We are not going to make public any information as to what kind of game this will be until it is further into its development (which currently is only on the theoretical side planned out somewhere on a file). However, like all our games, it is under the GNU GPLv3, and is currently available on our Github page. So feel free to watch the progress of this project as the source-code slowly gives hints as to the mechanics of the game.
08/02/15: Game Templates
DeathsbreedGames has a new repo for game templates. This repo will be a collection of templates for creating games in various languages and with various game programming libraries/frameworks. However, the difference with this repo is that it is licensed with the MIT license. Even though we usually license our works under GNU licenses, this one is an exception because we consider that something as basic as a template should be more accessible. We chose the MIT license because it's accessible and it also requires all derivatives to print copyright information and therefore allowing users of even the proprietary derivatives to know where the code came from and use the very same template.
01/01/15: Taking a break
Space Run is now published! We've been working quite a bit on getting it done on time, so after this DeathsbreedGames will be taking a break for an undefined amount of time. We will still be working on maintaining current projects such as finishing the JavaScript version of GNP and fixing whatever issues arise with the new Space Run game. However, we will be taking this time to learn new languages and game engines (such as C/C++ and Godot) in order to create better games in the future. Until then!
22/12/14: Space Run Release Date
Space Run is going to be released on New Year's Day (UTC-6). At this point Space Run should be at v1.0 and ready for a proper release. Feel free to check our progress at its Github page.
30/09/14: New Game Coming Soon!
DeathsbreedGames will soon be releasing a new game called Space Run, which will be able to run on Desktop, Browser, and Android! There are currently working versions of the game, but not v1.0, which is when we release it on the website. So feel free to download pre-releases from Github and report any issues with the issue tracker. But don't worry, this game will be out soon enough. It will also be available on the Google Play Store for free so that you can stay up to date with all the improvements and fixes without having to download the APK's yourself. Hopefully this Space Run should be done before 2015.
15/08/14: Keeping Up-To-Date
On this website we show all the DeathsbreedGames projects that have reached v1.0, but that does not mean that they are the only working games. We will often times be working on a new game that is not yet published on the website, but it works perfectly fine. This is because, although it may work, it is not where we want it yet. So if you are interested in playing games before they even come out, visit our Github Page, click on the project you want to check out, click on releases, and download whatever binaries we provide to run on your computer! NOTE: If the project does not have any releases it is because it doesn't have any real playable content.
31/07/14: DeathsbreedGames website!
The DeathsbreedGames website is finally out! And with it, we're publishing GNP2 to celebrate. From this point on one will be able to reach all the DeathsbreedGames projects from this site, along with the source-code (the main reason this organization exists, to give you the source-code).